La edición especial "Cancer Nanomedicine" de La revista Cancers, revista de referencia internacional en el campo de la oncología, ha seleccionado como artículo "destacado" un trabajo realizado en el Departamento de Ingeniería Química de la Universidad de Salamanca (USAL).
Bajo el título 'Size Matters in the Cytotoxicity of Polydopamine Nanoparticles in Different Types of Tumors', el artículo describe nuevas opciones de tratamiento con nanotecnología para luchar contra los tumores
Nanotecnología de aplicación médica 
El trabajo citado ha sido llevado adelante por el grupo de investigación de Aplicaciones Biomédicas de Ingeniería Química cuyo equipo está dirigido por la catedrática Eva Martin del Valle, con colaboración de Celia Nieto y de Milena Amparo Vega.
El trabajo, implica un importante avance en el desarrollo de nuevas posibles terapias para el cáncer focalizadas en un aprovechamiento del metabolismo de las células tumorales del cáncer.
Lo que se describe en esta investigación es la preparación y la validación de nanopartículas que no son tóxicas y que, sin necesidad de implementación de compuestos incorporados y agentes quimioterápicos, pueden destruir las células tumorales del cáncer, dando lugar a un nuevo tipo de tratamiento eficaz y mucho menos invasivo para el paciente. Es una estrategia que ya ha sido probada en distintos tipos de tumores, especialmente de cánceres de pulmón, de mama, de hígado y de colon. En todos los distintos casos ha podido mostrar una eficacia altamente satisfactoria.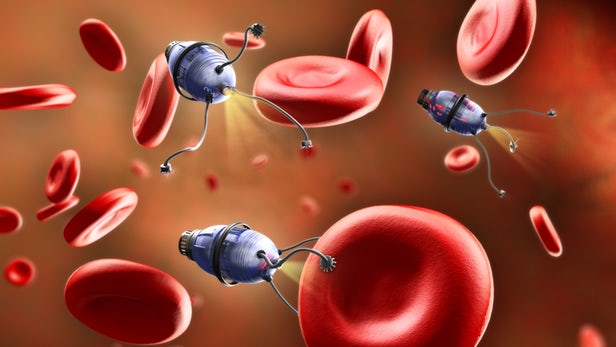 Tecnología contra el cáncer
Lo que hacen las células tumorales del cáncer es producir una importante cantidad de especies reactivas de oxígeno . No obstante, cuando estas se encuentran en exceso, se mata a dichas células. Este fenómeno recibe el nombre de "ferroptosis".
Lo que proponen estos investigadores es una modificación en el metabolismo celular para generar este efecto, de modo de poder construir la eliminación de las células malignas.
Estos estudios pueden suponer un avance sustancial en los tratamientos actuales para el cáncer. Uno de los avances principales tiene que ver con que se podrían a medio plazo dejar de utilizar las técnicas actuales contra estos tumores, como es el caso de la quimioterapia, que se trata de terapias altamente invasivas y nocivas para los seres humanos. Esto implicaría una reducción y posterior eliminación de los efectos secundarios no deseados que estos tratamientos tienden a producir.
Este estudio se enmarcan en la línea de investigación principal del grupo de Aplicaciones Biomédicas de Ingeniería Química y se centra en el desarrollo de nuevas vías de tratamiento contra los tumores cancerígenos a partir de la implementación de nanotecnología.
Lo que busca la nanotecnología es generar una reprogramación metabólica de la célula tumoral.